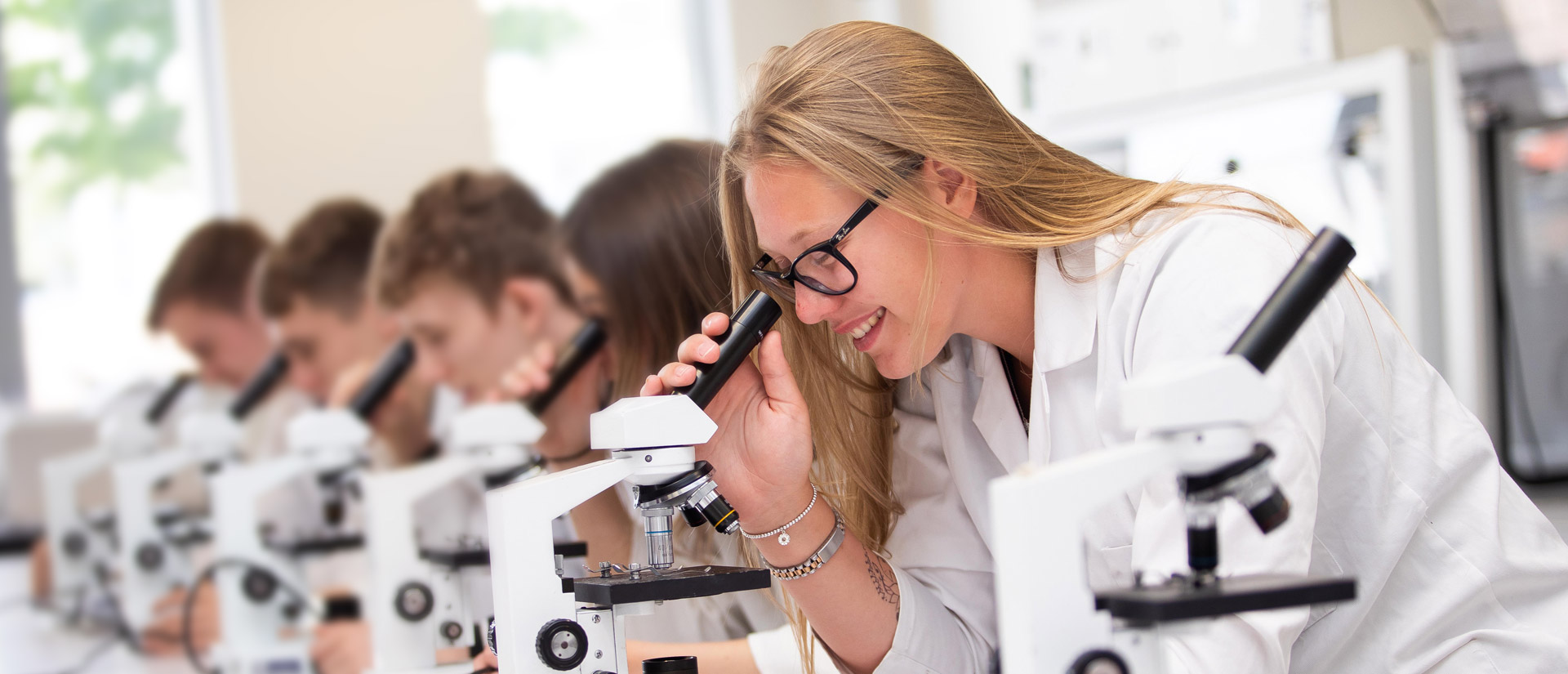 The North Midlands Science Learning Partnership (NMSLP) is an integral part of the Potteries Educational Trust learning community, based at the City of Stoke-on-Trent Sixth Form College. NMSLP has an established reputation for the facilitation and delivery of high quality high impact continuing professional development. We collaborate and work with a wide range of local, regional and national organisations. Our vision is to work collaboratively to support high aspirations and improved outcomes for teachers, technicians and hence young people across Staffordshire, Shropshire, Telford & Wrekin and Stoke-on-Trent. We draw on a wide range of expert facilitators and consultants to deliver a variety of professional learning opportunities.
Responding to local needs we can offer bespoke, cost effective, CPD to match the needs of your school or multi academy trust to support and develop excellence in Science teaching and learning.  This includes consultancy coaching. Please contact us to discuss your needs.
We continue to expand our network of partners whether individuals or organisations.  If you are interested in becoming a facilitator for any of our programmes or your school would like to host any of our CPD events please get in touch.
We have recently become a hub for the delivery of CLEAPSS programmes.  Full details of the programmes scheduled can be found on our course calendar pages.
Working closely with Stoke-on-Trent Opportunities Area we will be hosting a range of events in partnership with Science Across the City including the Digging Deeper Series and networking opportunities.
NMSLP is proud to be part of the Science Learning Partnership managed by STEM Learning. STEM Learning is contracted by the Department for Education to provide world class Science continuing professional development for all educators, ensuring that young people receive the best possible Science education and are encouraged to develop skills for future careers in STEM.
In addition, our offer includes:
Conferences – our Primary and Technicians conferences are an annual highlight
Triple Science Support Programme – a tailored DfE funded programme
Enthuse and Aspire to STEM – support to enable local schools and colleges to improve young people's achievement and engagement in STEM
STEM Ambassadors – free local access to trained and DBS checked STEM Ambassadors
National – the National STEM Centre in York provides bursary supported residential CPD for teachers, technicians and those working in STEM subject.
Computer Science